Enjoying Urban Hiking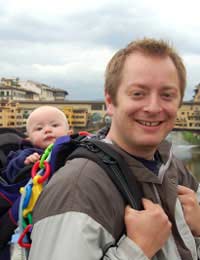 When people think of hiking, they usually imagine strolling through the countryside or scrambling up a hill. But hiking doesn't only take place out in the green spaces. Much of the country is made up on towns and cities and exploring them on foot can be just as fulfilling as feeling the grass under your feet.
Urban hiking, as it's known, is a popular phenomenon and a great way to understand and investigate a city. It can be every bit as taxing as a hike in the country and offers rewards of a different kind.
Who Does Urban Hiking
If you've moved to a city and want to have the chance to know it better, or if you have guests who love to walk, then urban hiking gives the opportunity to see landmarks and the different areas that comprise a city, or even a suburb.
The stop and start nature of urban hiking, with traffic and other pedestrians constantly around, means you won't have the same pace as country hiking, or the same aerobic benefits. Still, whenever you want a break, there will plenty to distract you, from views to coffee shops, pubs to museums and even shopping.
The intent behind urban hiking is somewhat different to its rural counterpart. It's a journey of discovery that's as applicable to those who've lived in the area for years as it is to newcomers. You might be used to driving in the urban area, but seeing it on foot lends a completely different perspective, with hidden gems like small parks and beautiful squares you might never see when driving from point to point.
It's an ideal activity for winter, when access to the country can be very limited. You might want to get out and walk, and the city streets can seem a lot friendlier than a snow-covered path with a bitter wind blowing.
What You Need
The very best way to go urban hiking is with someone who knows the city very well. A number of cities, particularly those which attract plenty of tourists, do offer walking tours, which are urban hiking by another name. Some cities also offer urban hiking trails, too.
Failing that, buy a good map of the area and plan your route from that. Because it's quite a leisurely activity, don't expect to cover as many miles as you would in the country. Take your time to enjoy the sights and to delve into those obscure corners. Most cities also have old pubs or restaurants – what could be better than stopping for some refreshment and taking in a slice of history at the same time?
You should carry a small daysack with a bottle of water, and good hiking boots or shoes, along with hiking socks. You might be stopping often, but you'll be on your feet most of the time, so treat them well.
Making The Most Of Urban Hiking
You'll get the most from your urban hike if you make a plan first, but leave ample room for spontaneity. One street can lead to another that looks interesting – why not go down it and find out? Take a camera to document the hike and record the interesting things and places you find on your journey.
A city won't give up all its secrets on one hike. The more familiar you become with a place, the more you'll find, so regular urban hiking can bring constant surprises. It's an entirely different pleasure to rural hiking, but equally enjoyable.
You might also like...